FIRST LEGO League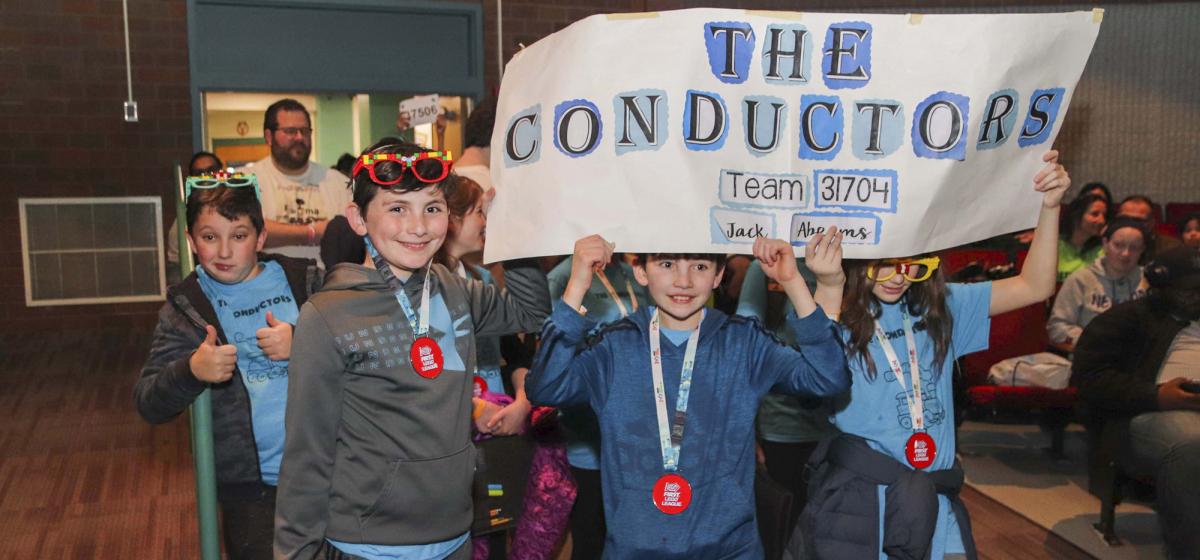 ​
Getting Started?
Looking for information about local FIRST LEGO League events? Check out the events section!
See Local Resources for presentations and our Head Referee's responses to your questions
About FIRST LEGO League
Long Island's innovators of tomorrow practice imaginative thinking and teamwork. FIRST® LEGO® League is a technology-focused program for children around the world that combines a hands-on, interactive robotics program with a sports-like atmosphere. It is the result of an exciting alliance between the FIRST organization and LEGO. The program introduces children (age nine to 14) to the fun experience of applying math, science and technology to real-world problem solving.
Over 190 Nassau and Suffolk FIRST  LEGO League teams (up to 10 members), guided by adult mentors and their own imaginations, research issues such as food safety, recycling, energy, etc., and are challenged to develop a solution and present it to the community. They also must design, build and program a robot using LEGO MINDSTORMS®, then compete on a table-top playing field. Participants in FIRST  LEGO League develop important life skills and learn to make positive contributions to society through FIRST's core values.
FIRST  LEGO League events on Long Island are presented by School-Business Partnerships of Long Island, Inc.
We encourage you to learn more about the FIRST  LEGO League program on Long Island and to become involved as a sponsor, volunteer or participating school. Donations are appreciated.